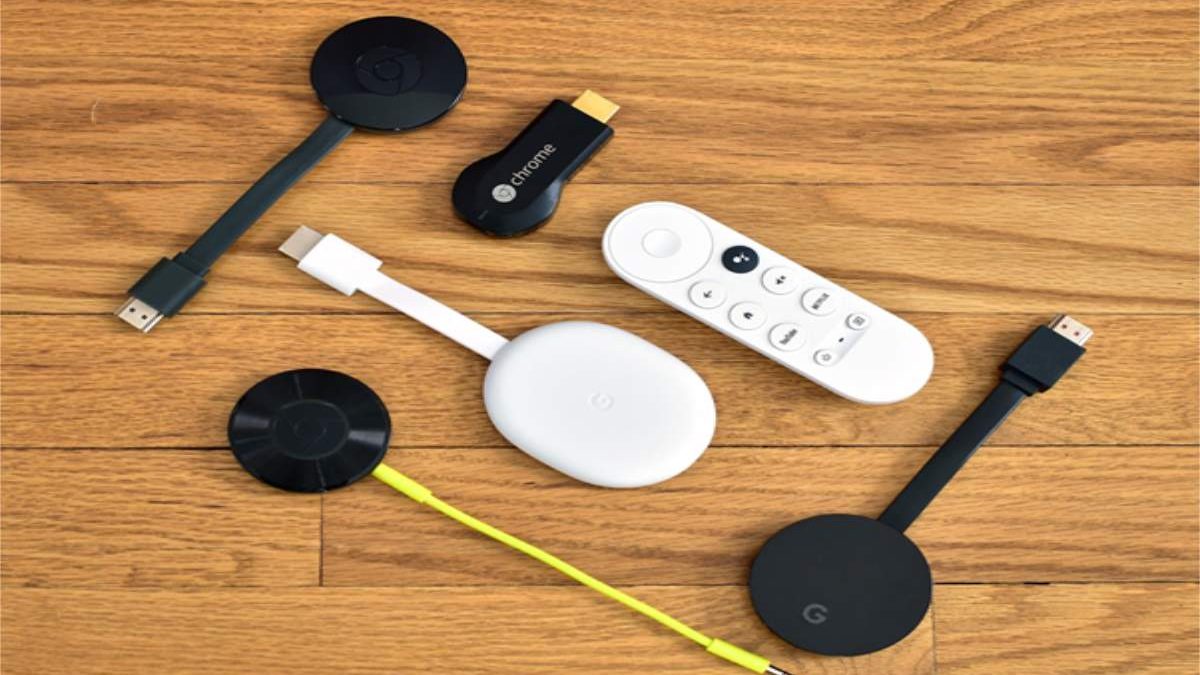 Wondering which streaming device to use to stream HBO Max outside USA? With the emergence and rise in streaming services, new streaming devices have come to aid in satisfying entertainment needs. Now, you can find endless streaming devices everywhere that allow you to view your favorite movies and tv shows in the easiest and most comfortable way.
However, with the huge list of streaming devices available comes a huge hassle to decide which one to have for your streaming that could actually meet all your needs while providing you with the best streaming experience.
The best streaming device provides you with exceptional audio quality and video experience without lagging. The streaming device you choose will give you a nice theater experience.
So, invest once, and invest wisely to keep up the quality and fun. To help you out of this dilemma, we have reviewed the most popular streaming devices available today, including Apple TV, Roku, Amazon, and Google Chromecast. After sifting out the best, we have come up with a list of the 5 best streaming devices. CNET has regarded these devices as the best streaming devices in the year 2022. Check out and pick one for yourself!
Amazon Fire TV Stick 4K Max
You really don't need to put in too much of your money. Work it smart and use Amazon Fire TV Sticks, which can provide you with an affordable way to turn any display or TV in a smart one with a free HDMI port. You can download all the major on the device, including HBO max. So stream HBO Max outside USA with zero worries. You can get easy access to the huge libraries of content and browse effortlessly with Amazon's Alexa voice.
One of the best Amazon lineups is none other than the Amazon Fire TV Stick 4K Max. this new stick is available for a generously reasonable price while supporting Dolby Atmos audio and HDR format. The fact that it has wifi 6 means that you can enjoy a stable and fast connection, getting all the HD experiences.
Apple TV 4K
This Apple TV 4k is a perfect go-to choice for all Apple enthusiasts with its recent model that comes at lower prices and offers upgraded performance over its predecessors. While you may lose ethernet support, you can always adjust it back in with an extra $20, along with increasing the Thread home networking support and the 64GB of storage. Its remote has a touch-enabled clickpad, allowing easy navigation, and can be charged through USB-C.
You can watch 4K UHD footage at 60fps with HDR support with Apple TV 4k, including HDR10+ and Dolby Vision. There is also an Airplay or iCloud for sharing photos. This will also allow sharePlay to let you enjoy a tv show or movie with your friends from far away.
Roku Ultra
If you want to have a good streaming device calmly beneath your TV, you must to check out Roku Ultra. It has a modern rechargeable Voice Remote Pro with some cool capabilities with the normal voice search, button controls, and a 3.5mm headphone jack to listen to the TV. The box comes at a reasonable price, and the fact that now you can browse your favorite content easily with it makes it the best streaming device. With a voice control that's hand-free, you can order to search for content, switch on the TV, and make similar adjustments.
Whenever you lose your remote, just call out to it and make a sound to prompt you where it is. Further, with this, you get an HDMI 2.0 port supporting a 4K UHD video result with HDR for up to 60fps. It is compatible with various devices and besides working with HQ audio formats. Lastly, you can also pair it with a wireless speaker setup through Bluetooth.
Nvidia Shield TV
Nvidia Sheild TV is an excellent 4K streaming device on the market; only it is a little pricier option. It has in-built upscaling feature, and using the "AI-enhanced upscaling" process; your Nvidia will turn any content you stream in a 4k video. Since it runs on Android TV, you can access Google Play Store along with other streaming services. Its remote is motion-activated and lights up whenever you choose to pick it up. Most interestingly, you can also game with this device. In addition, there is an IR blaster, voice search feature, and an in-built lost remote indicator.
Chromecast with Google TV
This device allows you to use your favorite phone apps to decide what you want to stream and then watch, then watch it on your TV. You can plug in the dongle to your TV's back and get a 4K/60Hz signal with HDR. It has Bluetooth, too, for you to connect with a BT speaker. The controller is a complete bonus, allowing you to control your TV, Chromecast, and sound systems.
Conclusion
Streaming devices are now readily accessible. But what's the one best streaming device that you can use to get an amazing streaming experience? Well, that's what we have gone through in this article above. After reviewing some streaming devices, we have gathered a list of the five best streaming devices that can promise to give you a wonderful and smooth experience. You can also learn some  ideas for streaming on Android device.
So, check these out, learn about their features, compare, and decide which one you would like to have for yourself!