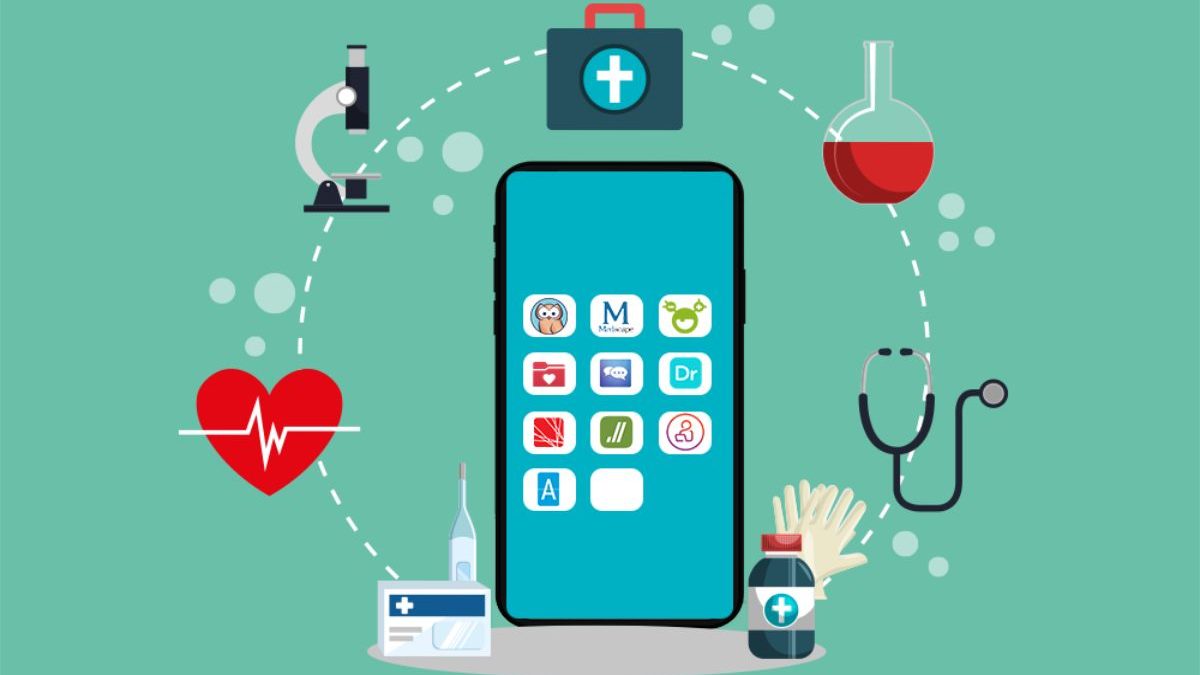 The demand for mobile app development geared toward female health increased exponentially a couple of years ago, prompting the emergence of various types of female health apps. These applications are tailored to women's health maintenance, ranging from period tracking, birth control, and pregnancy monitoring to mental health, activity trackers, and dietary apps.
Women's health apps belong to the FemTech market, which is estimated to surpass 60 billion dollars by 2027. FemTech, or Female Technology, encompasses software, products, and services created solely for women's welfare. And here, we provide some examples of mobile solutions for healthcare, those tailored to the female population, and those worthy of your investment in 2023.
Period and Fertility Trackers
Today's women rely on female health apps to monitor and track their menstrual cycles and fertility. By collecting information like previous menstrual dates, sleep patterns, heart rate, and basal body temperature, these apps give helpful insights into the cycle, period, PMS symptoms, fertility window, and ovulation date. Such awareness benefits women who want to become pregnant, as well as those who want to ensure that they won't.
Period and fertility tracking applications are highly desired within the FemTech app market. Just note that together with the demand comes severe competition. So if you are planning to enter this market space, make sure your app stands out and has something your potential customers want but can't get when using solutions your competitors offer.
Pregnancy Trackers
Expectant mothers can access various pregnancy monitoring solutions to prepare them for parenthood and guide them throughout the pregnancy journey. These apps enable users to keep track of their baby's growth and observe the changes in the body during pregnancy. In addition, users are reminded about upcoming appointments with their doctor and receive guidance regarding vitamins and diet. This type of app also provides:
Expert advice.
Relevant videos.
Current news in the parenting realm.
Personal stories from other parents.
After giving birth, mothers can also receive regular updates on their baby's development and obtain advice on issues ranging from postpartum healing to sleep schedules. All in all, such an app can be an incredible asset for a woman expecting a baby and provide everything she needs to know.
Obviously, the demand for such apps is high, but so is the competition. And the advice we provided for those willing to enter a period and fertility trackers app niche is also applicable here.
Birth Control Apps
With the emergence of women's health apps, the female population gained an opportunity to manage contraception more effectively. Through birth control applications, women can better track symptoms, take advantage of natural birth control methods and know the exact dates of their fertility windows. Furthermore, women who take pills have access to reminders to stay informed on when to take the medication and when fertility is unlikely. Research indicates that through consistent use of tracking applications, women have improved outcomes concerning their desired results in terms of pregnancy.
To build a profitable solution, you can integrate it with insurance companies, so users can know what contraception their insurance plan covers and save money using your app.
Breast Health Control Apps
Statistics reveal that approximately 13% of women in the United States have faced a battle with breast cancer. While many have overcome this dangerous condition, survivors of the disease still experience disparities when compared to other women. Fortunately, new technological advances allow women to manage their breast health better, reducing their risk of developing cancer. Such applications feature various features, such as facilitating breast exams and uploads of ultrasound results, tracking changes like lumps or pains, providing self-examination instructions, and giving information regarding cancer prevention and control.
If you want to succeed with such an app, include such features as image recognition and AI-powered analytics, so the app would be smart enough to be useful for women and compete on the market.
Online Appointment and Prescription Apps
Women-specific issues can now be addressed through the convenience of online prescription and delivery apps. These platforms offer access to licensed medical professionals, such as gynecologists, who can provide consultation, diagnosis, and prescribe medications with the convenience of a single solution. In this way, online appointment and prescription apps make it easier for women to take control of their health and well-being.
With the increasing demand for online medical services, entering this niche may be a competitive challenge. Still, with the right approach, it can be a valuable asset to women looking for reliable health solutions. Features such as anonymous chats, refill reminders, and informational resources can help you to add to the app's value and user-friendliness.
There are plenty more app options for the FemTech market you can invest in. But whether it is a mental health app for women, a disease-specific app, an activity tracker, or a diet planner, make sure to investigate the niche, learn everything about the competitive offerings, and make your app stand out with some innovative features. Regarding the latter, if you don't have an in-house dev team you can rely on, cooperation with a trusted technology provider is a must, so make sure you choose wisely.