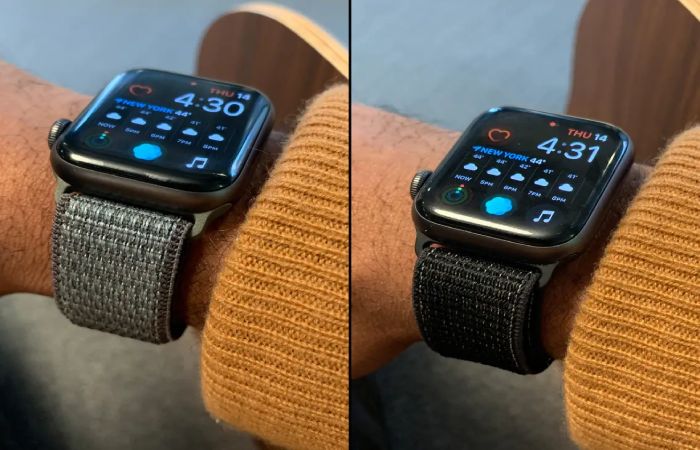 Apple Watch is one of the most popular smartwatches on the market, known for its functionality and style. You can pair it with any attire; it looks great for any occasion. Moreover, you can upgrade its looks any day by using different straps. For example, the new design, called the Apple Watch loop band, is made of a soft, stretchy fabric that is durable and comfortable, making it ideal for workouts and workdays.
What are Apple Loop Bands?
The loop band style is a strap made from a stretchable and breathable material. It is also easy to wash and clean the strap. The band is designed to fit snugly around the wrist and is available in the Solo Loop and Braided Solo Loop. The Solo Loop is made from liquid silicone rubber and comes in many colors, while the Braided Solo Loop is made from recycled yarn.
Design
The loop band is a double-layer nylon weave with a unique hook-and-loop fastener. This fastener allows for a perfect fit every time, ensuring the strap stays securely on your wrist. The design also includes a smooth finish that is soft against the skin, making it comfortable to wear all day long. The Apple Watch Band comes in various colors, including black, white, blue, pink, and red. The colors are vibrant and add a pop of personality to your watch. Additionally, the loop design of the strap is adjustable, allowing you to find the perfect fit for your wrist size.
Durability
The double-layer nylon weave of the band is designed to be long-lasting. The fastener is made of high-quality materials that won't break or lose grip over time. This ensures the strap stays securely on your wrist, even during intense workouts or busy workdays.
Nylon is best known for its strength, durability, and resistance to abrasion and chemicals. It is used in various applications, including clothing, carpeting, tire cords, ropes, and parachutes. Nylon is also used in the production of various consumer goods, such as toothbrushes, fishing lines, guitar strings, and watch bands.
Comfort
One of the benefits of the band is its comfort. The additional velcro fastener makes the band easy to use for anyone. This makes it the best choice for those who want to wear their watch all day, whether working out, running errands, or working at their desk.
Style and Design of Apple Watch Bands
Style and design are important considerations when choosing a watch band. Apple Watch bands are available in various materials, colors and patterns, allowing users to personalize their watches and express their style.
Thus, an Apple Watch loop band is an excellent investment for anyone who wants to get the most out of their Apple Watch. They are durable, comfortable, and stylish, perfect for workouts and workdays. The bands are made of high-quality materials that withstand wear and tear, making them suitable for fitness enthusiasts who use their timepieces during workouts. The straps are also comfortable, lightweight, and easy to wear, making them ideal for everyday wear.