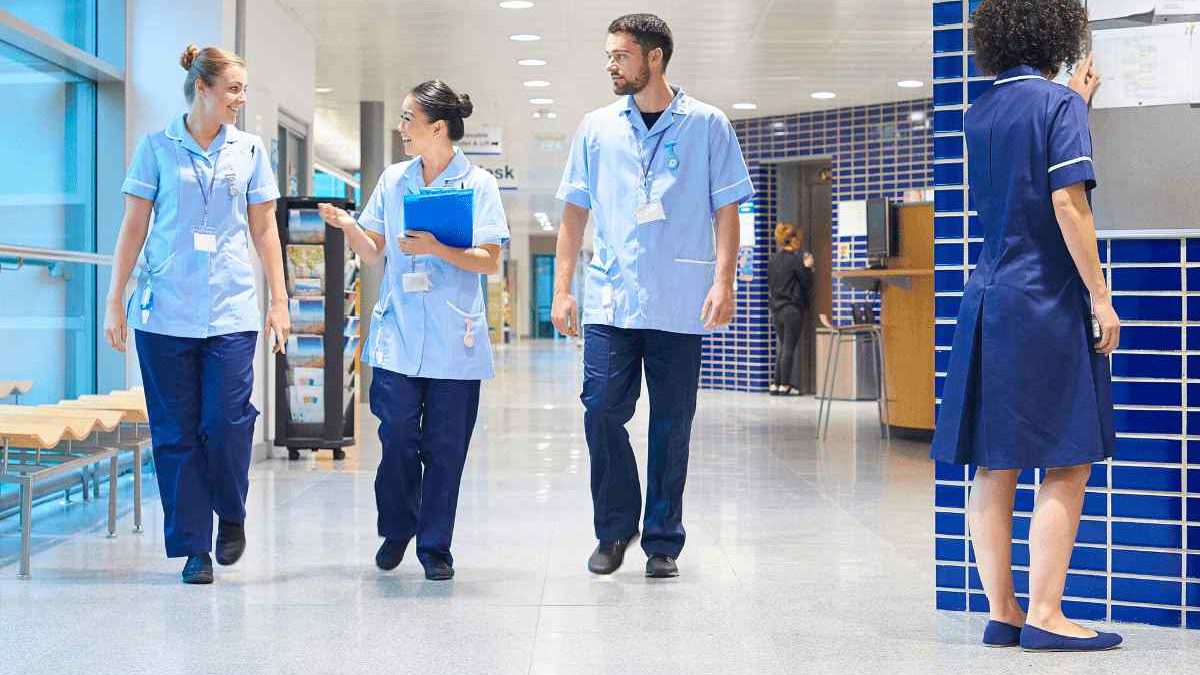 Around 80% of our workforce comprises frontline workers, crucial to any company's success. Your company would not function without its frontline employees. Frontline employees are the public face of your business; they are the ones with whom clients engage and build relationships, and they will influence how your brand is viewed.
What Is Frontline Employee Engagement?
The goal of frontline employee engagement is to strengthen ties between frontline employees and the rest of the company.
Frontline employees that are actively engaged have strong bonds with colleagues from other teams, are aware of corporate news and happenings, and are a part of the firm's culture. Your organization needs management that inspires and encourages workers, an understanding of cultural differences, and top-notch employee engagement solutions to link team members from any location to engage frontline personnel.
How To Engage Frontline Staff Members?
Assist them in staying in touch by using technology.
Giving frontline staff the tools and information they need to stay connected can be done in several simple ways. Whether they are on a desktop computer in an office or a mobile device in the field, it won't matter. Using a social network with a mobile app is an excellent strategy. It can serve as a centralized portal that gives designated consumers access to specific company data. It assists with communication and work schedules and can be used as a tool for feedback.
Employee engagement software like Blink may also help you achieve desired results (check out the Blink price model here).
Give them tools to assist them.
To increase productivity, empower your frontline staff with effective techniques and tools.
In most cases, field workers or groups of field employees share mobile devices. Because they work various schedules, it is acceptable for employees or groups of staff to share the equipment.
Shared devices, however, will result in a big mess and confusion because of the disparity in use. Organizations should offer a way to manage shared devices in these circumstances. It will be very beneficial to establish device-specific teams or policies.
Whether they are on a desktop computer in an office or a mobile device in the field, it won't matter. It assists with communication and work schedules and can be used as a tool for feedback.
Encourage them by rewarding and praising them.
Almost everyone enjoys receiving praise. So, increasing appreciation efforts is always a good idea because it boosts productivity and employee happiness.
It might include tools that can instantly start employee rewards and incentive plans. This can also greatly benefit from the social network that was previously described. It will undoubtedly have a significant impact on frontline workers' productivity as well.
Assist them in managing the workload.
Organizations ought to provide them with the tools they need to handle this regular pressure. Frontline staff members must be able to speak with furious consumers over the phone, in person, or via chat session. Additionally, frontline staff members should multitask by answering calls, doing data entry, and conversing with customers.
Benefits Of Empowering Your Frontline Workers
Greater retention
Improved well-being and psychological health.
Increased performance.
Happier clients.
Higher revenue for the company.
Bottom Line
There is no doubt that frontline employees play a crucial role in realizing the aspirations and objectives of your company. They establish a close relationship with your customers. However, engaging and energizing frontline staff is complex, particularly given their various time frames and tasks.
The good news is that you can connect with them on the go, share important information, and give them a sense of inclusion with the help of specific tools.