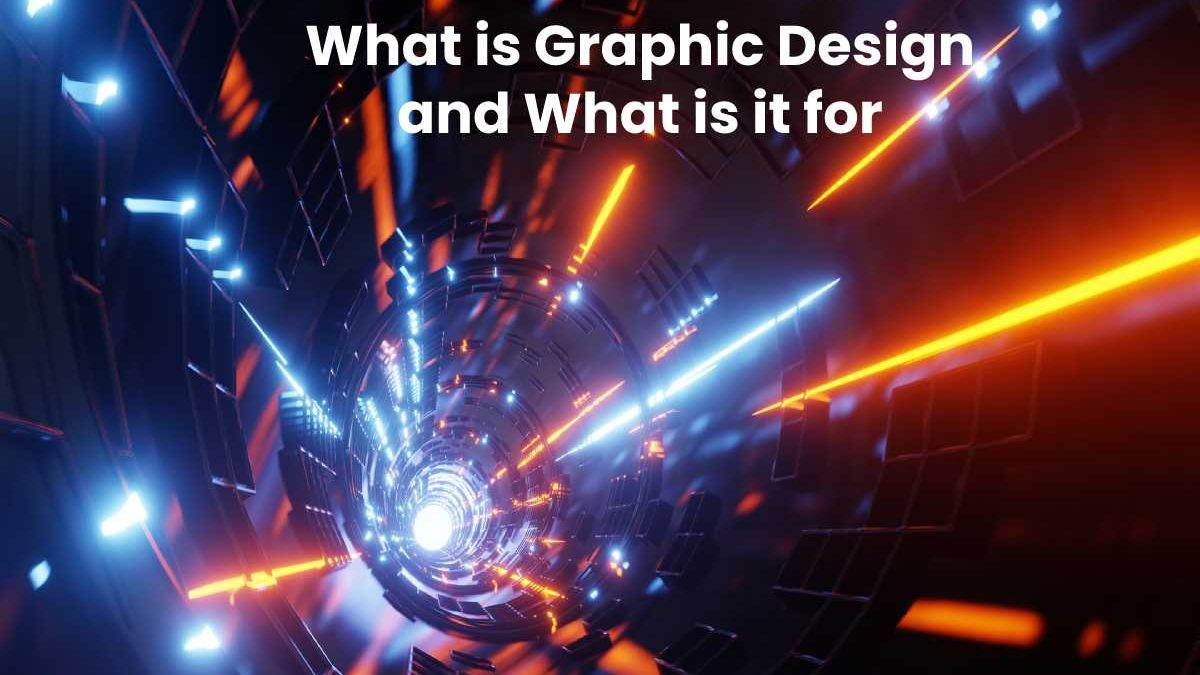 Graphic design is a profession sometimes related to artistic activity, but with a clear objective of communicating the message visually. And hence many designers and designers prefer to call it Visual Communication Design rather than simply Graphic Design.
What does a graphic designer or graphic designer do?
The role of a graphic designer is essential for the proper development of society, both economically and socially. Can you imagine the streets of your city without traffic signs or that the brands did not have a pictogram that differentiates or identify them? Would you easily distinguish a book on the shelves of a bookstore or quickly find the symbols of allergens in a food product without an icon to identify them?
Thus, the designer improves the visual appearance to pursue a clearer and more legible communication of the message and information. His function is applicable, among other things, to:
Infographic design: Infographics and diagrams.
Packaging design: All types of packaging for different product.
Editorial design: Books, magazines, catalogues.
Brand design: Branding and strategy. Corporate and institutional image.
Logo design: Within a global branding strategy (or branding if you want) for brands and other applications.
UX/UI Design: A new branch focused on user experience and its relationship with interface design.
Interactive design: sound, touch, and visuals come into play to convey the message.
Image design: Photo retouching, image creation.
How do you Work on a Graphic Design Job?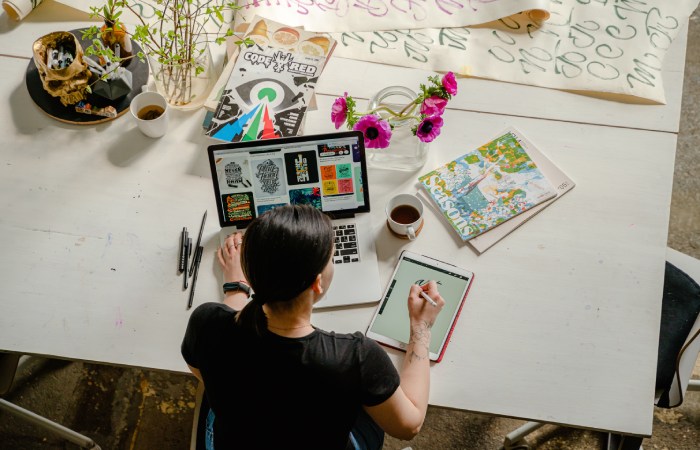 They exist to solve communication problems, facilitating the message's arrival to the receiver. Therefore, the first step is to identify the issue through an initial briefing, the starting point. From that moment, and depending on the type of project, a creative process begins based on a series of strategic parameters or opinions resulting from that first case study.
Let's Take for Example a Very Basic Idea of ​​this Process
A briefing is written, with or without the help of the designer. A cross-briefing could be presented or not to finish identifying the problem or communication objectives.
The designer presents a proposal on which they work together with the client until reaching the final result.
The final project is presented.
And finally, the implementation and production.
What are the Types of Design?
The disciplines that you can study based on graphic design are innumerable. New technologies and the multiple devices we use to communicate and access information have only expanded the activities and services in which a graphic designer can specialize.
In this explanatory list of the different types of graphic design, we present the most traditional, the pillars on which we can categorize endless disciplines associated with innovation.
Editorial Design Editorial
design specializes in graphic design for books, catalogues, brochures, magazines or newspapers. The design and composition of printed or online publications for the publishing industry.
Brand
design It involves corporate image design, logo design, branding (or the new concept of branding ), institutional graphic image, visual identity design, etc.
All brands need to differentiate themselves from the competition, with characteristics and values ​​that define them.
Design for Digital Environments and Formats
What began as an application of editorial design and also, brand design to web environments has been a discipline in itself that encompasses a series of professional activities related to user experience design (UX) and interface design (UI). Result of adding to the function of static graphic design, interactive design and the strategy applied to create intuitive structures for the end-user.
Advertising Design
The name defines it, and it is the one that applies to the advertising sector for products, services and other activities. More related to the advertising industry is also applied to visual communication functions for other institutional, government, and social project sectors.
Container and Packaging
design Packaging design is the design of the envelope intended to protect and contain a particular product for consumption or professional use, such as food products, toys, electronics, tools, furniture, clothing, etc.
There are two distinct parts, the technical design of the container and also, the graphic design applied to it.
Typeface Design
The profession of typeface designer was born at the same time as the mass production of publications, in the years when scribes created and copied writing, long before the printing press's creation.
Nowadays, typeface designers (typographer is another profession, don't confuse them) design typefaces for all uses. It deserves a separate post because the work of a font designer is as important as the very existence of the graphic designer's trade.
Signage
Design Signage design serves to guide and orient a person or group of people from point A to point B (EXIT, WC, etc.) or transmit messages associated with public or private regulations (STOP, No smoking, etc.).
It can have functional or advertising purposes. And it applies to physical places, where there is no other kind of interaction between the message and also, the receiver beyond the visual.
Conclusion
Graphic design is the career and also, academic discipline whose activity projects visual communications. Strategically to transmit specific posts to social groups with particular objectives. Design is create on the opinion that "form follows a specific function".