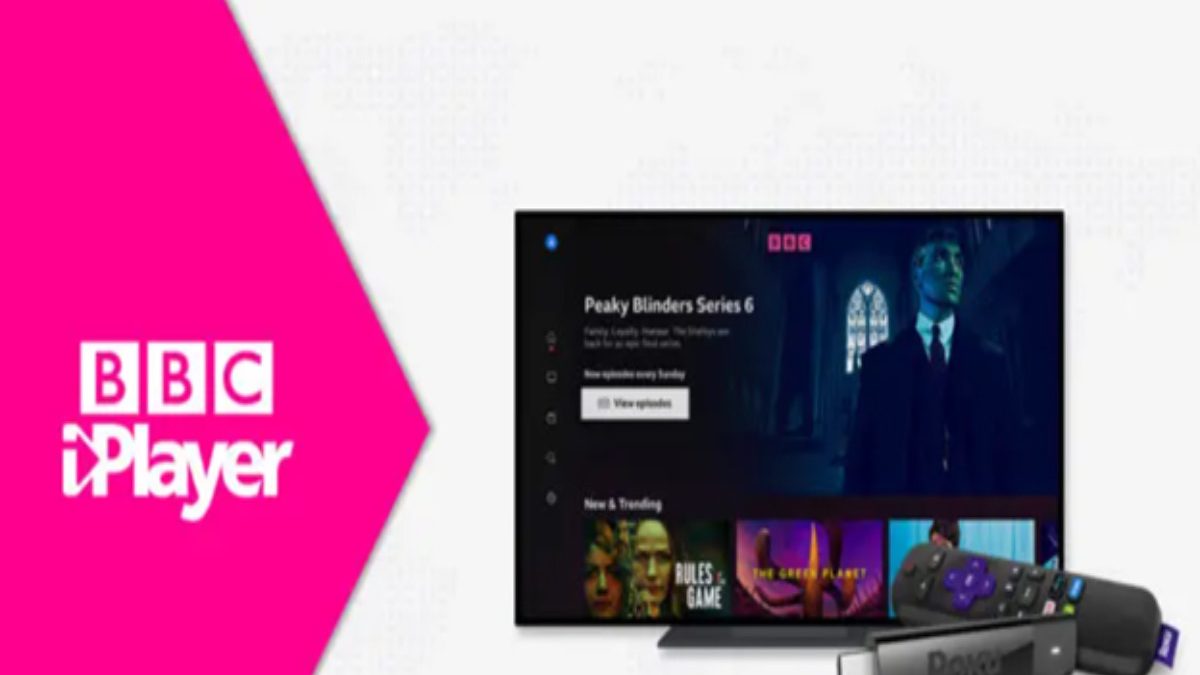 If you're a Roku user who loves to watch BBC iPlayer but struggles to access it outside the UK, we have great news for you! By subscribing to a reliable and trustworthy VPN (such as ExpressVPN), you can easily watch BBC iPlayer abroad.
In this article, we'll guide you on how to get the most out of your Roku device to stream BBC iPlayer seamlessly from anywhere in the world. We'll cover everything from setting up your VPN to optimizing your Roku settings to ensure a smooth and uninterrupted viewing experience.
So, whether you're traveling outside the UK or just want to watch BBC iPlayer abroad, keep  reading to find out how to do it like a pro.
Getting the Best Experience While Streaming BBC iPlayer Abroad on Your Roku Device
Optimizing Your Roku Settings
To enhance your streaming experience while using BBC iPlayer abroad on your Roku device, you can optimize your settings with the following steps:
  Set your Roku device to output at the highest possible resolution. To do this, navigate to Settings > Display type and select the highest available resolution.
  Ensure a stable and fast internet connection to stream video content. If you encounter buffering or lag, upgrade your internet plan or connect your Roku device to your router via Ethernet instead of Wi-Fi.
  Keep your Roku device up-to-date by checking if it's running the latest firmware. Navigate to Settings > System > System update and select Check now.
By following these simple steps, you can ensure the best streaming quality for BBC iPlayer content while abroad. Fine-tune your settings and enjoy uninterrupted streaming of your favorite shows.
 Using a VPN to Stream BBC iPlayer on Your Roku Device from Abroad
If you're looking to watch BBC iPlayer on Roku from outside the UK, a VPN is a solution for you. Here are some reasons to use a VPN:
  Access websites and streaming channels that are not available in your region
  Keep your online activities private and protect your data from prying eyes and government surveillance
  Avoid being tracked by your internet service provider or local network
  Download files safely and anonymously
  Bypass internet censorship and firewalls that restrict access to certain websites or content
We recommend using ExpressVPN to access BBC iPlayer on Roku outside the UK. They offer premium services with fast streaming speeds, a wide selection of server locations, and helpful agents. Their package also includes a Smart DNS, giving you an extra way to unblock BBC iPlayer on Roku.
Using a Smart DNS to Access BBC iPlayer on your Roku Device from Aboard
Smart DNS is another excellent option to consider. By changing your virtual location, Smart DNS can make you appear to be in the UK, thus granting access to all UK channels on Roku. Here are some benefits of using a Smart DNS:
  Stream online videos at full internet speed
  Fast speeds for smooth streaming
  Maintain the same local IP address
  Unblock geo-blocked content from all over the world
  Support for all streaming devices, even those without advanced network settings
  No need to change the Smart DNS setup to access content from different regions
Our top pick for the best Smart DNS proxy is Unlocator. They unblock over 196 channels, giving you access to your favorite programs from anywhere in the world. With Unlocator, you can easily get BBC iPlayer on Roku outside the UK. Lift bans and bypass restrictions on any device, anywhere with Unlocator.
Watching BBC iPlayer on Roku
Now that you have set up your Roku device and VPN, it's time to start streaming your favorite shows and movies on BBC iPlayer. First, open the BBC iPlayer app on your Roku and sign in with your BBC account. It's that easy!
However, if you're having trouble accessing BBC iPlayer with your VPN, don't worry. Simply try connecting to a different server, clear your browser cache and cookies, or make sure that your VPN is set to connect to a UK server. By doing so, you can access all of the content available on BBC iPlayer.
Once you've signed in to BBC iPlayer, you can browse through the available content and start streaming your favorite shows and movies. So sit back, relax, and enjoy watching BBC iPlayer on your Roku device from anywhere in the world.
Wrap Up
In conclusion, with the help of a VPN and a few simple tweaks to your Roku settings, you can now enjoy BBC iPlayer abroad on your Roku device without any geo-restrictions. By choosing a reliable VPN service and optimizing your internet connection, you can ensure a seamless streaming experience and enjoy your favorite BBC content from anywhere in the world.
With the freedom to access global content at your fingertips, the possibilities are endless. So sit back, relax, and get ready to explore the world of BBC iPlayer on your Roku device.
Happy Streaming!