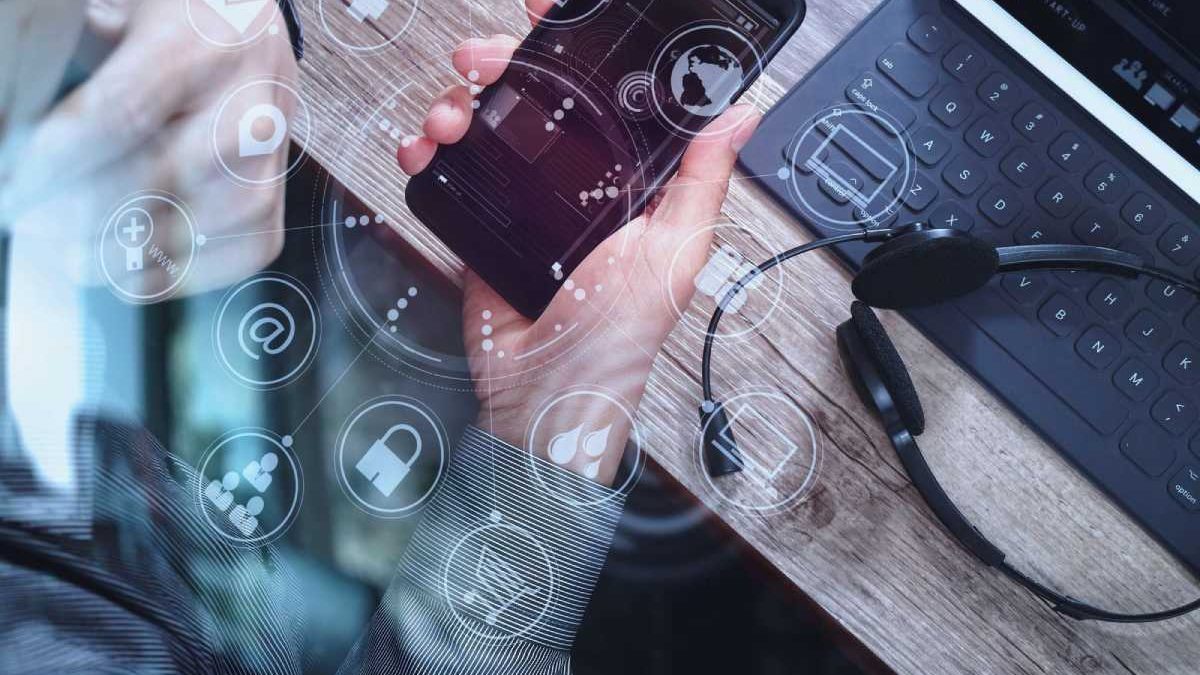 Migrating to VoIP Phones
Before migrating to VoIP phones, assessing your organization's needs is important. Consider current phone capabilities, future growth plans, and scalability. Choose the right telephony supplier who can handle your migration process with ease. Look for certifications, the latest equipment and a service level agreement (SLA). A good provider should offer network optimization and software support too.
Cost-effectiveness
Businesses that switch to VoIP benefit from substantial initial cost savings and long-term savings. Direct savings include reduced PBX hardware and recurring call charges, while indirect savings are realized through lower data carriage rates. Because a VoIP phone system uses your existing business network infrastructure, it requires only a good broadband connection and a compatible IP phone to get started. This means that if your team already has new phones or is in the process of purchasing new ones, migrating to VoIP should only cost you a one-time fee per extension (plus the cost of the equipment).
Some organizations choose to save even more on the costs of a phone system by opting for VoIP provider services that eliminate voicemail. This allows calls to be transferred to a mobile phone if an urgent customer call is left unanswered, improving productivity and providing a better customer experience. Another resource you could use is Ooma: VoIP phones: a step-by-step guide. You will learn more about VoIP and how it ensures effective communication from this site.
Flexibility
When a company adopts VoIP, employees can work from anywhere. They can make and receive calls on their phones or from a VoIP-enabled computer.
This flexibility can be a major benefit for businesses operating remotely during a crisis. For example, if your company had to shut down during the pandemic, your staff could still answer customer calls on their mobile devices.
To ensure your business is prepared for a VoIP migration, an IT assessment should be carried out to assess your existing network infrastructure. This includes your ability to handle voice traffic with minimal latency and jitter. It would be best to upgrade your network switches or add more bandwidth. Moreover, you must also evaluate whether your wireless LAN access points can prioritize voice traffic and have sufficient coverage to avoid dead spots.
Convenience
With VoIP, you no longer rely on phone lines or mobile towers for communication. You can call from anywhere with a stable internet connection, whether in a remote office or at home. This gives employees more flexibility when working and can improve productivity.
A VoIP system can also integrate with other communication tools and applications. For instance, it can be used with video conferencing platforms to allow businesses to engage with customers and clients more effectively.
When considering a move to VoIP, you must analyze your current business processes in-depth and identify what functions you want to keep. It would help if you also considered a network evaluation to ensure your infrastructure can handle voice traffic without any issues or delays.
Security
A reliable business VoIP provider will provide your company with firewalls to protect against denial-of-service attacks. They will also be able to help your company establish a strategy for migrating from traditional PBX to VoIP without disrupting operations. This will require a practical evaluation of your existing network and the VoIP system, which should include all departments and levels within your organization: IT, HR, marketing and finance.
A reliable VoIP service provider will ensure your telephony system is compatible with other business-enhancing tools to facilitate seamless communication and collaboration. It will also offer backup solutions to counteract any possible problems, such as loss of internet connectivity or natural disasters. This is done through features like call forwarding, which redirects calls to another phone or email address.
Scalability
In IT, scalability refers to the ability of a product to function well when pushed past its usual capacity in terms of users, storage space or maximum number of transactions handled. During the VoIP migration process, your network must be evaluated to drive the increased voice traffic without impacting sound quality or experiencing any disruptions.
Training sessions ensure your team is comfortable with the new technology. Some vendors even provide e-manuals to help employees get acquainted with the system.
Other factors to consider include if your business has enough capacity to handle the additional VoIP data traffic and if your firewalls and routers prioritize VoIP data over other Internet traffic. Also, ask your VoIP provider if they have provisions to ensure business continuity during power outages.