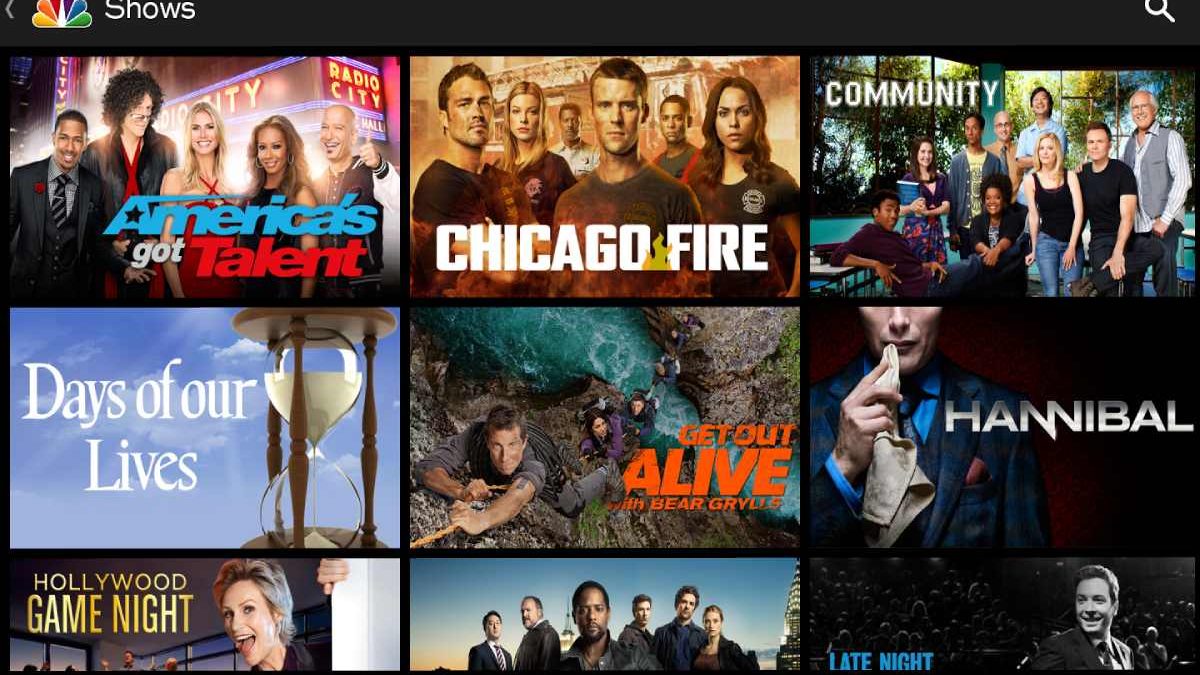 You may have noticed that NBC occasionally has technical difficulties. We're here to help if you're having issues with the NBC App.
Are you an NBC app user yourself? If so, you may be familiar with the NBC errors that occasionally occur. When attempting to use the NBC app on their Android device or iOS, paying subscribers who use a VPN to watch NBC outside the US occasionally run into issues. We're here if you're having issues in the NBC videos not playing.
We'll look at The NBC App in today's post and attempt to determine why it isn't functioning. You could want to know more about The NBC App and want to know what it is, for example. Why does The NBC App not launch? Why is the NBC App malfunctioning? When will The NBC App resume? and a great many others?
What is The NBC App?
You may stream or view anything you want to watch in one location with the NBC Application. It allows you to access the NBC Application, stream all of your favorite shows, and keep up with the newest primetime hits.
Why Is the NBC App Not Working?
There could be several causes for the NBC app, functional issues. Sometimes, there is little you can do about an issue with the app, server, or NBC Activate other than wait it out. The problem could also be caused by several other things, such as:
        Poor network connection: The NBC app may not function properly if your internet connection is weak or if you are using a VPN that slows down internet connections.
        Untrustworthy VPNs: Your ability to utilize the NBC app might be compromised if you're using a VPN to unblock geo-restricted material. It is due to VPNs that occasionally alter how certain apps and websites function. To fix this, try turning off your VPN or switching to a new server.
        Not updated app: Maintaining your apps' updates is crucial because developers frequently issue updates to correct bugs and enhance performance. The problem can be brought on by the fact that you're still using an old version of the NBC app.
Open the App Store or Google Play Store, depending on your device, and then look for and choose the "Update" option. The user's device usually determines other factors. The Android operating system or iOS, incompatible applications, or faulty cache,  all may be to blame.
Common Errors and their Solutions
 White Screen (Blank Screen) Issue / Black Screen /App Crash
When you try to open the NBC app and only see a black or white screen, it usually means an issue with your app or the network connection  itself. Few of the typical fixes are:
    Shut Down the App: Always ensure that the app is fully closed before reopening it. Try launching the NBC app one or two times more to check if it helps. In some cases, this is a temporary fix.
    Restart the computer: Resetting your device might sometimes assist to solve problems. If it occurs, it's probably due to a little network connection glitch, thus sometimes removing that transient bug will solve the issue.
    Wait till your phone drains and shuts down: If you haven't used your phone for quite some time. Wait for a minimum 30 seconds after it shuts off before turning the device back on. Additionally, this will restart your connection to the network .
    Install the app again: This is the very final option. It's time to attempt deleting and reinstalling the program if you've tried every other solution and nothing has helped you.
If any of these solutions are of any use to you, the problem was only momentary and shouldn't happen anymore. If none of them work, you might have to wait for a bug patch update or revert to an earlier version of the program.
App Loading or Malfunctioning Issues 
When you attempt to watch movies or TV shows on your device, you can see an error message that claims "NBC" is not loading or operating. Here are various fixes if your NBC activation isn't working.
    The application might not be available. The app or website should be the first item you check for issues. In case, there is a problem, you can reattempt after the service has been restored.
    Problems with the data connection may also be to blame for the app's malfunction. Before reopening the app, confirm that your internet connection is robust and reliable.
    If you're attempting to open the app on numerous devices, there might be too many heads on a single account. In this situation, you might try logging off of other devices before reevaluating the app.
    Your gadget is incompatible Only certain iOS and Android devices can download the NBC app. You won't be able to use the app if your device isn't compatible with it.
Account or Login-Related Problems
Here are some things you can do if NBC activities aren't working, you're having difficulties logging in, or if you don't have an account.
    Before attempting anything else, first determine whether the NBC server or app is down. Wait a short while and reattempt later if it isn't working for other people as well.
    Connection problems: If you're having issues logging in, your problem may be with the data connection. Before logging in again, make sure your internet connection is reliable and robust.
    incorrect login information If you're using the right login information but still can't log in to your account, there might be a technical issue at play. Try changing your password in this situation, or ask customer service for assistance.
    Avoid using third-party services to log in: To prevent any potential problems, we advise using your NBC account rather than a third-party service such as Google or Facebook.
    Account deactivated or banned: Depending on the circumstances, the account that you have may have been deactivated or banned for breaking the terms and conditions. You won't be able to utilize the website or app if this is the case.
Ending Note!
You are now aware of how to resolve NBC app problems and malfunctions. The good news is that these problems are only momentary and are typically caused by a resource-intensive server, an outdated software version, or your internet connection.
To fix the issue and resume streaming your favorite shows or live events, try utilizing the procedures mentioned above. We hope you'll be able to fix the NBC video issues soon so you can keep watching all of your favorite shows on NBC.