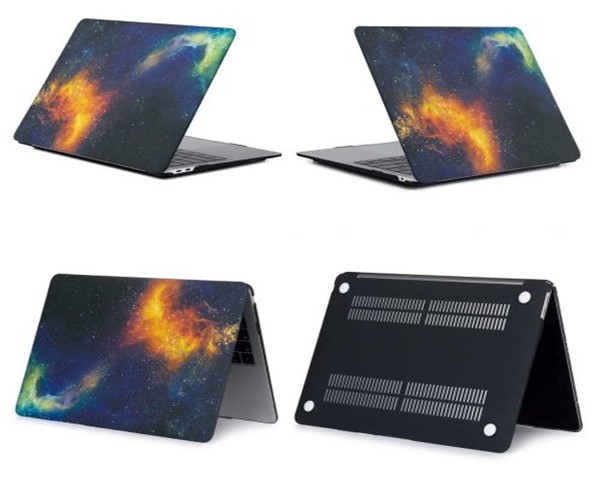 Sell Mac Bulk: A Brief Guide to Selling Your MacBook in Bulk
Many organizations use Apple products and as we know, these products do expire and need to be replaced with new models or versions. Most often, when these products get to the end their useful lives, there arises the issue of appropriate disposal. Some organizations most often dump them in their stores and after some months or years they are disposed of.
Do you know that apart from the effect that improper disposal of these products has on the environment, you also lose money? Yes! You can make money from your Apple products have approached their end of useful life. Apple has a trade-in program that enables you to turn in your old products for newer versions. You just need to know how to go about it. Meanwhile visit https://www.genevaenvironmentnetwork.org/ to understand the impact of e-waste on the environment.
In this article, we will explore the benefit of Apple trade-in programs and how you can make the best of it. So, if your organization has MacBook or other Apple products that have reached the end of their useful lives, you need to pay attention to this piece.
Benefits of Bulk Sales of Your MacBook Pro
There are many benefits of selling your MacBook in bulk and they include the following:
You Earn Cash – When you sell your used MacBook, you stand the chance of earning good money that you can plough back into getting newer versions or technology.
Reduces E-waste – This for some people can be the most important benefits of properly disposing of old electronic devices. Disposing of your used MacBook through the Apple trade-in program helps to reduce the impact of e-waste on the environment.
You Receive Credit– When you trade in your old Apple devices at their store, you receive credit that count for the purchase of a new Apple product. This saves you money on the next purchase that you make.
You Have Peace of Mind – Due to the fact that Apple trade-in is a trustworthy program that is secure, you can safely dispose of your used devices without fear of having your personal details out there. You have peace of mind that your personal details are protected.
Tips for Bulk Sales of Your MacBook
The thought of how to sell all the old MacBook you have in your organization and make a good deal of it can be daunting. One of the first things we recommend is research; you can type a query such as 'Selling Your MacBook Pro in Bulk: A Comprehensive Guide' into your browser's search engine. You may be amazed at the plethora of information that you will get.
Meanwhile, since you are already here, we will share some pro tips that will help you prepare for the sale and also get a good deal.
Prepare Your MacBook for Sale
The first thing you need to do prepare the devices for resale. The following are important steps to take before doing a factory reset:
Back up your data so that it is available for transfer when you get a new device. This can be done with the Migration Assistant or an external hard drive. Another way of backing up data for transfer is by using the Time Machine which is an in-built back up feature on your device.
Use the Erase Assistant to clean every personal data on the device.
Sign out of iCloud, iMessage and iTunes.
Un-pair any device that is paired on Bluetooth.
Since you will restart the new device from macOS Recovery, you have to erase the hard drive and reinstall macOS.
Reset the NVRAM on Intel Macs.
With all the above done, you can rest assured that your personal info and data are no longer available on the device.
Be Conscious of Credibility of the Buyer
Before you consider any buyer, you need to take out time to research them properly. Read the reviews they have on their sites and find out how resellers rate them. Do not transact with anyone just because they say they are Apple trade-in partners. Ensure that you find out every detail about them to be sure that you are dealing with legit and reputable wholesale buyers.
Read this article for tips on how to confirm the legitimacy of a company.
Although platforms like Better Business Bureau (BBB) may not totally guarantee the reputation, performance, or reliability of a company, to a large extent they always have accurate information about companies.  So, checking out the company you want to transact with on 3rd party review site is a good starting point to know whether to proceed with a company or not.
Conclusion
Finding a good deal for the bulk sales of your MacBook is a function of doing your due diligence. You may just decide to go to a physical Apple store and do your trade-in or you can do so online. But in the event that the online option does not seem viable to you, or an Apple store is not close to you, you can look for reputable Apple trade – in Partners. Take out time to search for prices and wholesale buyers bearing the information we have shared in mind.