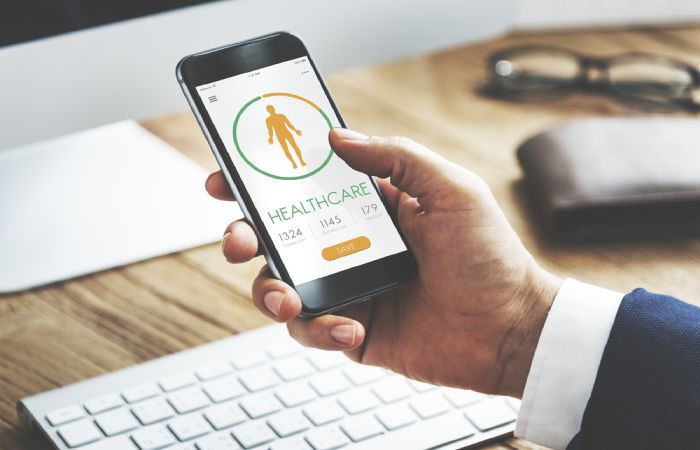 It's no lie that applications have completely changed how we do business. Now, customers no longer have to go where services are. Instead, they can get everything on their smartphones on demand. To meet this shift in demand, more businesses, big and small, are now building mobile apps to target new clients, maintain close contact with customers, and grow.
And the healthcare industry has not been left behind, with demand for telemedicine at an all-time high. More healthcare providers are building mobile applications to expand service offerings beyond geographical limitations and stay ahead of the competition.
So, building an app for your healthcare organization is definitely going to help ensure your survival in the coming years. However, you do not need to start with something complex to offer your customers core services. You can begin with what is known as healthcare MVP apps.
What Is an MVP App?
A minimum viable product, or MVP, is a software product with features that only solve a core problem. In this case, you focus on building and launching an app your audience needs the most. The good thing with an MVP app is you can build up on it by adding features and launching updates to develop a comprehensive product.
Benefits of Healthcare MVP Apps
So, why do healthcare businesses opt for MVP apps? Some key benefits of a minimum viable product include:
Lower development costs: one of the best things about an MVP app is that it is more affordable to build than a full-blown feature-rich application. So, you do not really need a big budget.
Faster time to market: an MVP app is easier and faster to build which means you can launch much quicker and beat the competition.
Allows you to test the market: with a basic app, you can test how your audience responds and adjust accordingly with future updates.
What Features Do You Need in Your Healthcare MVP App?
The key to creating a good MVP app is focusing only on the core features you want to offer your audience. For a healthcare organization, these features can include:
Appointment scheduling: your app should allow patients to manage their appointments, including booking, rescheduling, or canceling.
Records management: you also want to include a basic records management feature to quickly record and retrieve patient information.
Patient messaging board: your patients should also be able to reach out and receive feedback within the app.
Prescription management: with this feature, your organization can approve prescription drug refills and send them to pharmacies virtually. This eliminates the need for patients to visit your facility in person.
Resources: you also want to offer valuable healthcare information within your app. This adds value to your offerings and keeps users engaged.
Set Your Healthcare Business Apart with an MVP App
Today, applications in the healthcare industry are the norm rather than the exception. Patients no longer need to visit a healthcare facility in person for some services. They can get a variety of services from the comfort of their home. However, you do not need to go all out when developing an app for your healthcare organization. You can start with an MVP app and add more features later.