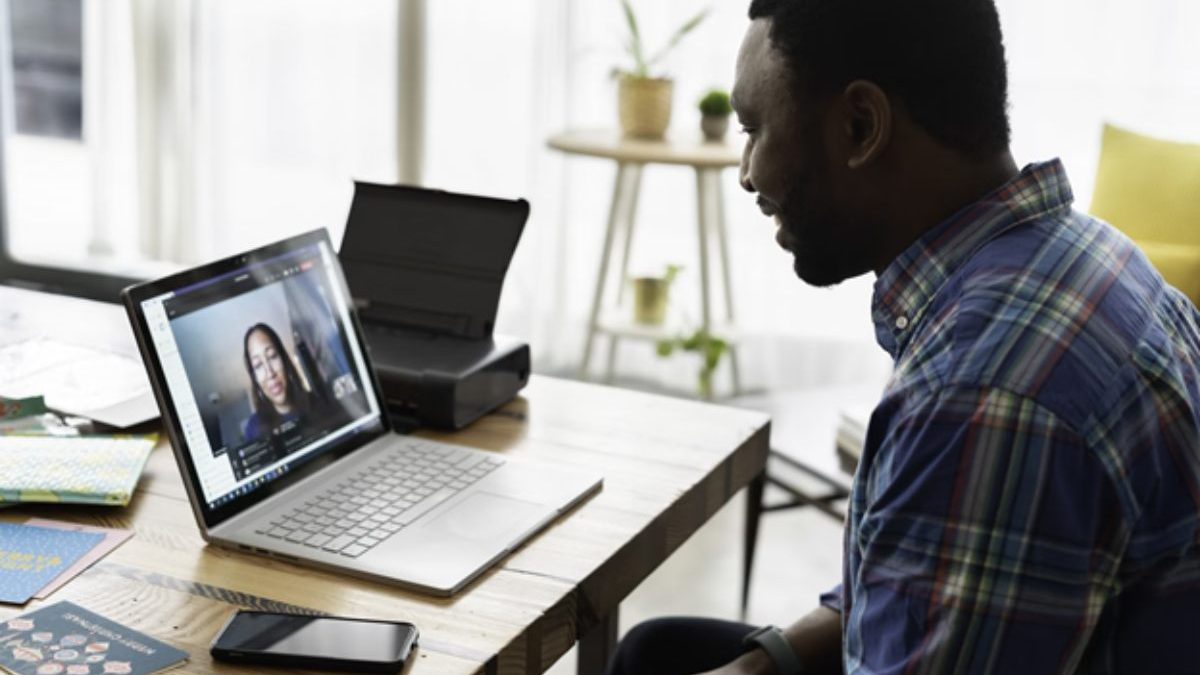 Guide to Virtual Team Meetings
Remote workers may sometimes feel a bit distanced, lonely, and disconnected from their colleagues. They may feel like they're drifting apart when they don't see other team members face-to-face. Working remotely with your team and communicating over digital media such as video, telephone, or chat, has both its advantages and challenges.
During the pandemic, many were thrown into virtual teamwork overnight and got to experience the challenges of virtual meetings and the tiredness after a whole day of online meetings. When we meet in a different way than we're used to, there's a greater chance of misunderstanding because we can't read body language and emotional states as easily.
Virtual meetings are an important communication tool for virtual teams. To hold good virtual meetings is to create a good virtual work environment. Good virtual meetings become the cornerstones of collaboration in the remote team. If done right, they can strengthen both team cohesion and increase productivity.
In this article, we share a complete guide to effective virtual team meetings that can significantly contribute to your organization's success.
Choose the right virtual event platform
To make sure your virtual team meetings run smoothly without problems, you should choose the right platform. You must select the best platform for your needs so that participants can engage properly when there are more than a few.
The most efficient virtual event platforms are user-friendly and ideal for team meetings, conferences, networking, and even virtual field marketing events. Look for one that will meet your specific needs but also one that is affordable. I
f you're unsure of what platform to select, read online reviews as it's an excellent way to understand how a product works from the perspective of someone who has used it. The right platform's added features will help you communicate your message more easily and engage with your team members.
Focus on audio quality
A basic way to create a greater sense of presence is that all meeting participants have their cameras on. Just like during a physical meeting, the other participants want to see your face and get an idea of who you are and how you react to what the other person is saying. So encourage your participants to set up the computer so that their faces are visible and that they're not sitting in the backlight.
However, it doesn't matter how good you look on camera if the audio that comes out is subpar. If no one hears what you're saying, it doesn't matter how good the lighting is or how nice the background is.
So, prioritize the audio. By using a high-quality microphone, you give a serious and professional impression to the other participants. Another tip is to turn off your microphone when you are not talking. Many video conferencing platforms offer a quick command to mute their microphone so that it doesn't emit sound. That function is great if you're in an environment with a high noise level.
Create a meeting agenda
If you're the organizer, you'll most probably have to create a well-planned meeting agenda. If you don't have a solid foundation, your meeting might not turn out as well as planned. So, assess your objectives and materials before your virtual team meeting takes place.
Having a proper agenda can also be of great assistance to the participants as they can gather their thoughts and come up with good questions. It should include a timeline of the key presentations, brainstorming, Q&A sessions, coffee breaks, and so on. Also, don't forget to share the meeting agenda with your coworkers in advance.
Engagement and follow-up
One of the most challenging aspects of virtual meetings is to get attendees to participate and contribute. So, as an organizer, you should pause discussions and get feedback from the participants. This will encourage them to stay focused and keep them involved for a longer period.
The follow-up should remind the team of their main responsibilities and motivate them to complete their tasks. You can send a brief email that will summarize the conclusions and who is expected to do what and include the completion timelines and when the next meeting will be held. Encourage feedback to evaluate how things went and whether there is room for improvement for better and more engaging virtual team meetings in the future.
Final thoughts
Virtual meetings have grown popular, especially since the Covid-19 pandemic began. However, they can be hard to get right and unlike regular team meetings, they require a different approach. If you want to run an effective virtual team meeting, read the above guide as it will help you get prepared.