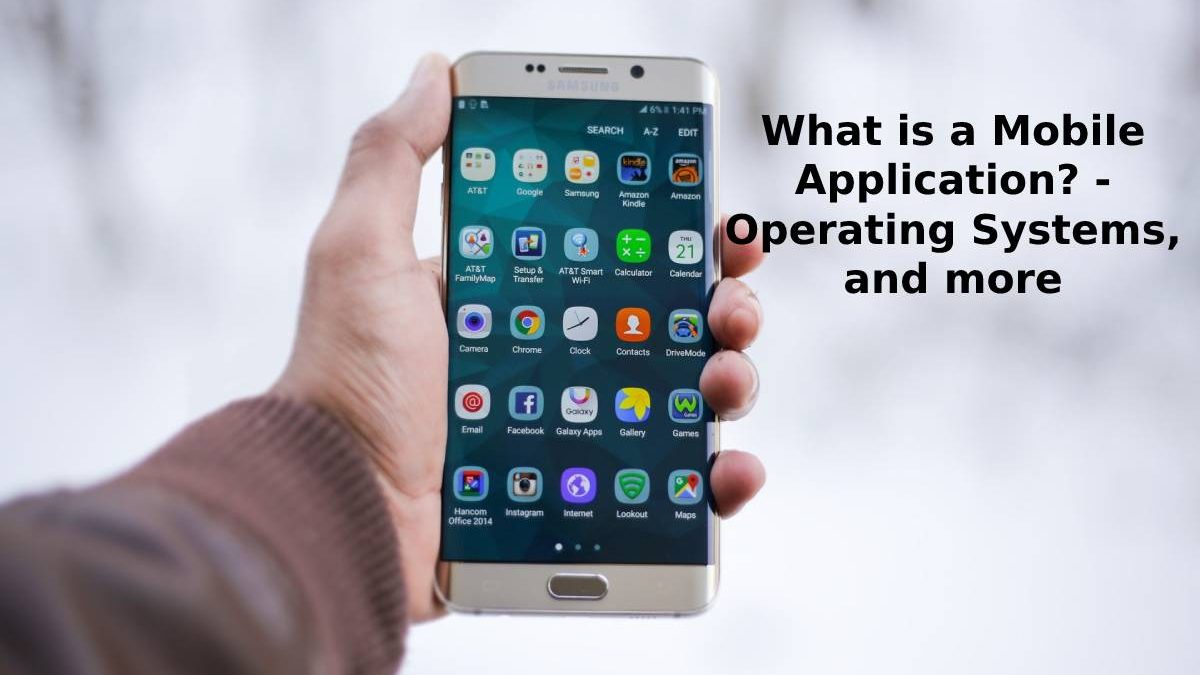 What is a Mobile Application?
Mobile application are programs designed to be executed on phones, tablets and other mobile devices, which allow the user to carry out professional activities. Access services, stay informed, among a different universe of possibilities.
What is the origin of Mobile Applications?
It remains known that the first applications were glimpsed at the end of the 90s. We are not speaking about apps for smartphones but analogue ones. YES! these are also considered applications. The plan, games like the famous snake, Tetris, ringtone editors, tools to personalize the phone, etc. fulfilled elementary functions compared to what we have today. However by the time they came out, they meant a massive advance in the way in which we saw the older cell phones (blocks), and they opened up a vast market, whose competition is, and continues to be so greedy; that has allowed us to enjoy increasingly practical, valuable and incredible tools.
EDGE Technology
A before and after, the fact of connecting to the Internet maximized opportunities attracted the eyes of visionaries and new investors. There were still massive restrictions on the part of the manufacturers to this date. These were the owners of the O.S. that came by default on the devices, which prevented external developers from having the ability to incorporate new elements. But sooner or later, this would come true, it wasn't long.
In 2007 Apple Made a Master Move
That completely changed the way we would see mobile devices and, of course, applications, which at that time we felt distant, impractical and not at all relevant. The iPhone, in addition to being a great innovation, represented a platform to download external applications. Without the great militants of the manufacturers in previous years, through its App Store, meant a dream come true for many developers who wanted to offer apps without the restrictions inherited of earlier models.
Android and Its HTC Dream
Also presented in 2007, it brought to the table an alternative to Apple's App Store, a risky bet that initially had just 50 apps and that over time, until today, has the not insignificant sum of more than 1 million apps. Google would later change the name of "Android Market" to "Google Play" in March 2012, which is how we know it today.
Mobile Operating Systems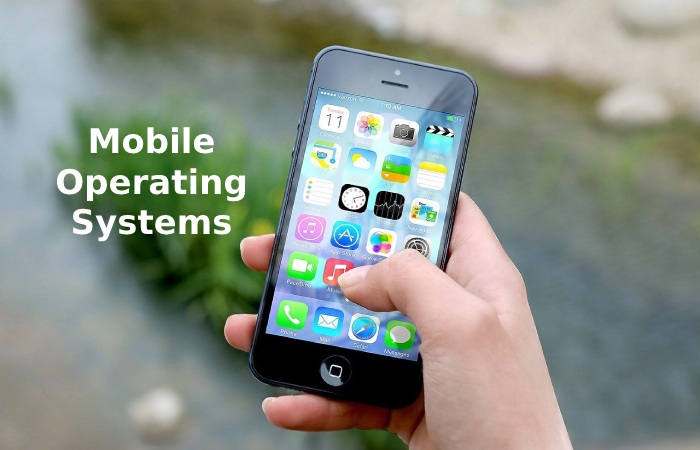 Among the most important we can name the following:
Android (with more than 80% of the market)
IOS (with more than 10% of the market)
Windows Phone
Blackberry
Symbian
Firefox O.S
Ubuntu Touch
Application Stores. Which are the Most Relevant?
Google Play Developed by Google Inc.
App Store de Apple
Windows Phone Store de Microsoft
BlackBerry World
Amazon App Store
Aptoide
UptoDown
What Data Can Mobile Applications Access?
When you download mobile applications, they usually tell you what types of data they need to access in the installation process. You must pay attention to this. It can be delicate and even insecure in particular cases. Some of these types of data can be:
List of phone and email contacts.
Call log.
Data transmitted over the Internet.
Calendar information.
Device location data.
Unique identification code of the device.
It should be noted that some applications can only access the data necessary for their operation. Others can access other data but only with authorization.
In most of the top O.S., reading the authorizations is possible before installing an application. By reading them, you will find useful data revealing what information can access through the application. If it does not convince you, it may be more sensible to look for other alternatives in many cases.
Mobile Applications that Collect Location Data
It is because they use location-specific data to offer you maps, coupons for nearby stores, or information about someone you may know who is nearby. Some applications provide location data to advertising networks that can be combined with other data stored in their databases to precisely target advertisements based on your interests and geographic location.
To not allow mobile applications to access your location data, you have to configure your phone, disable location services, and you will not be visible.
Difference Between Mobile Apps and Mobile Websites
Usually, some users often confuse mobile applications with mobile websites, but the difference is elementary in reality. When we talk about an App, we refer to programs installed in the device's software, making them permanently there and allowing you to use them continuously. These will require a data connection for their use depending on their nature, but they will not disappear from the mobile even when you do not have an internet connection.
Now, when we talk about a mobile website, we refer to a page that has been created in a responsive mode and can be viewed and adjusted to their screens. In other words, you place the URL of the web page you want to search from your Smartphone or tablet, and as soon as it appears, you will see how it adapts to your viewing space, but it does not mean that you have any program installed. Simply by leaving the link, you will no longer see the site, and the process will end there. Therefore, it is vital to have data to access a mobile website.
Why do Mobile Apps Have Banner Ads?
The most efficient strategy for developers to offer applications at a lower cost is by adding advertising space that allows lower prices at banner generator. They sell their areas to advertising networks that sell these same spaces to advertiser networks. In addition to that, these advertising networks evaluate the information provided by users through the applications to find out which products are the best for them according to their search orientations. That is why, when you start looking for some effect on the Internet, miraculously, ads related to them appear before you, nothing is by chance!
Can an Application Transmit Viruses to a Mobile?
Unfortunately yes. Remember that Apps are installable programs that must remain on your mobile. Some malicious developers only create game applications or other attractions. Once downloaded, viruses are installed through them, with which they can access your information, and you can be a victim of hacking or data theft. It is more communal than you think, so you should try to find your Apps in official stores for it such as App Store. BlackBerry World or Google Play Store since they are the most reliable in the market and comply more rigorously with the measures to be able to expose a new program for public download. However, one or another out there may be very well camouflaged and manages to sneak in.
It is best to keep our mobile application constantly updated to prevent these evils. Also, you should pay close attention to each App that you intend to download. Look at the ratings or opinions of others. It will give you a clearer view of whether it is a specific program or a scam.
Free Mobile Applications Why are there?
It is essential to mention that some mobile application are distributed free of charge by stores, which does not mean that their creators can get money.
If They Usually Earn Money and They do it this Way:
The creators of these mobile application earn money from ads. For this reason, they distribute the application for free and thus reach a more significant number of users. They can also sell advertising space within the application.
Almost all apps offer free basic versions. They do this with the intention that when users like the application enough and want to upgrade to an improved version. It will have more functions for which they will have to pay a fee.
Most mobile application that are offer for free are intend to spark interest in other company products.
What are the most used Mobile Applications?
It can remain said that the most used mobile applications are those that have earned the public's preference, not only for their appearance but also for their usability, smooth operation, excellent design. And the user experience they are capable of providing. There are almost countless existing apps, but the ones we are about to mention are among the top trading apps that are practically impossible not to have on your cell phone.
Facebook
Undoubtedly, Facebook is the most used mobile application in recent years. With millions of downloads worldwide and a growing community of followers. It can be said that more people use social networks from their cell phones than from computers.
WhatsApp
This messaging mobile application almost completely displaced standard SMS due to its superb usability and, above all. Because of the possibility of connecting with whoever you want without territorial restrictions.
YouTube
The video dominates users' preference in terms of information consumption. So downloading from YouTube is an idea that is already position in the minds of digital consumers.
Amazon
Online shopping is growing every day, and the Amazon store dominates the market helped by its App where the user can choose and reliably insert what they like into the cart. In this way, while walking in a park, you can buy a pair of shoes and wait for them to come home.
Google Maps
This Mobile Application has gained strength in everyday life and the workplace. Its easy handling and its usefulness to those who consume it make it indispensable. With it, you can locate yourself in any direction, indicating how to get to any place. Either by marking routes on the map or by voice guidance. It is usually the favorite of millions of carriers and couriers worldwide.
Instagram
The high-impact social network in images could not be left behind. It has converted one of the favorites of millions of users who prefer it for its more personal use. It has instant messaging, stories, and gaining followers faster than any other social network.
Telegram
The App that aims to replace WhatsApp in a certain way is very well accept by consumers due to its stability. If you don't know it, we recommend you try it!
Gmail
The world of email marketing can still offer excellent results. And it is simply that everything is still handle by mail. The vast majority of existing applications and social networks require a Gmail account to start. So keeping an eye on our notifications from the cell phone is the best alternative.
Conclusion
A mobile application or app is a computer program or software application planned to run on a mobile device such as a phone, tablet, or watch.