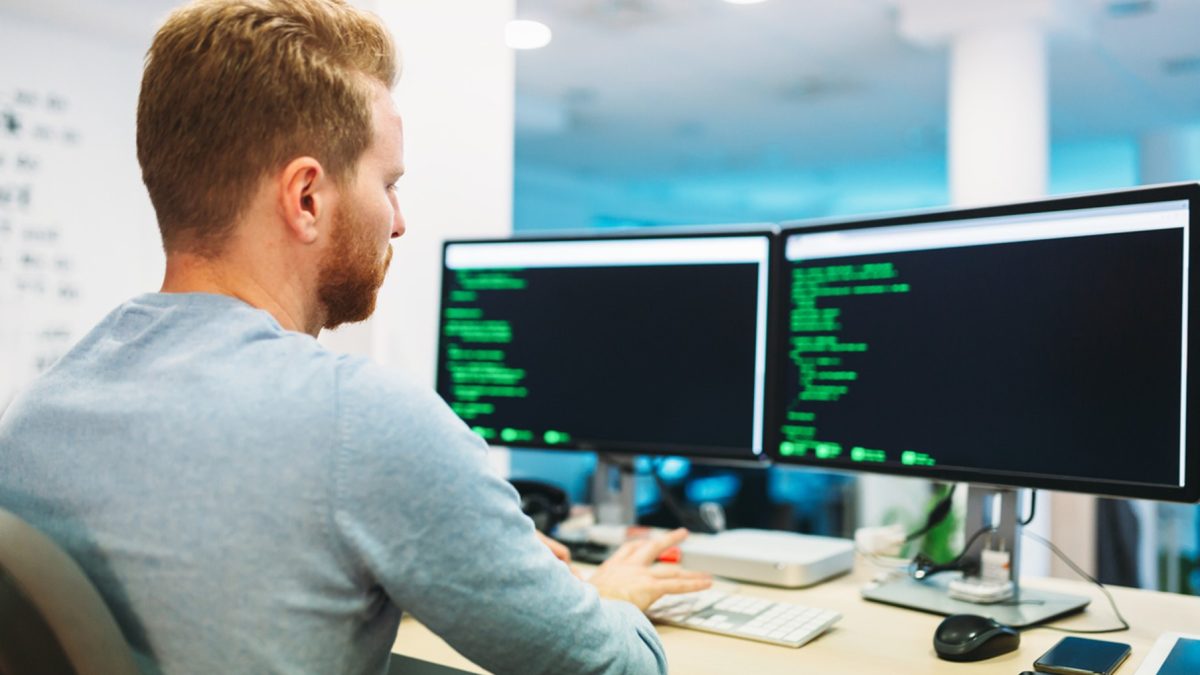 Essential skills and knowledge for a successful career as a Site Reliability Engineer
Site Reliability Engineer (SRE) is an interesting role to start a career in, but what skills are required for the job role? There are some skills and types of experience that will be extremely useful for anyone wanting to join this industry. This article explores the basic skills SREs must have.
What is the SRE role about?
Before exploring the individual skills needed, it is a good idea to get an overview of the SRE role and what it involves. Site reliability engineering is an area that brings together different strands such as software engineering, system administration, and system engineering with the goal of creating a reliable software system.
This term can be traced back to the start of the 21st century, when Google coined the term to refer to a new approach using software to solve problems. With the help of SREs, an application or website remains stable and usable for the end users even when it is updated frequently or receives heavy traffic.
It is now used as a way of maintaining websites, so they are free of problems and always running smoothly. As online business is such a massive part of virtually every industry, SREs are needed in a huge, diverse range of companies.
What do SREs do?
This is a highly varied role. The training requirements and qualifications needed for the Site Reliability Engineer role indicate that the tasks the professionals will be responsible for include website maintenance, issue troubleshooting, preventing system downtime, and handling any reported outage incidents. Aspiring SREs consider pursuing higher education in computer science as most roles prefer a master's qualification. Baylor University offers a Master of Computer Science degree with a Software Engineering focus, a good option that assists students on their journey to becoming a successful SRE. The program is delivered online and the university considers applicants with STEM-related educational backgrounds.
Planning for busy periods is part of the proactive nature of this role. An SRE will also be expected to implement plans to cope with various situations, such as when many visitors or users are expected. They also need to deal with any changes that are implemented and reduce their impact on their end users' experience.
The exact tasks an SRE is involved in vary according to the company. For example, in a retail environment, SREs might be geared towards Black Friday and other sales periods during the year. In an innovative startup company in the banking or fintech sectors, SREs might be more focused on automated solutions to help people avoid scams and malware while looking after their money.
Typical SRE backgrounds
The background for an SRE can vary widely, as the role requires easily transferable skills. Analytical skills, problem-solving, and attention to detail are good examples. They also need to be able to communicate clearly and effectively with a range of different users and team members.
In terms of their technical skills, knowledge of various operating systems and databases is crucial. SREs are also expected to be able to code in some of the most common languages, such as Python and Ruby.
The nature of this role means that being able to work with different cloud infrastructures including GCP and Azure is vital too. An SRE will be expected to understand a variety of monitoring tools and containerization technologies as well as incident management tools and processes.
Ultimately, it is a role that requires a well-rounded mixture of technical skills and interpersonal skills. As a result, SREs come from a range of IT and software engineering backgrounds.
What training or experience is needed?
Prospective SREs should consider which skills they currently possess and which they need to learn. Some of the abilities required in this role can be gained reasonably quickly on a short training course while others take longer to learn.
As for the experience needed to move into this role, it can vary according to the company's needs. Some companies ask for lengthy experience in the role while others are happy to take on SREs who have the relevant skills but haven't yet gained experience.
SRE job adverts typically indicate that a computer science or software engineering background is preferred. Candidates might also be asked to show experience in software development and system administration. The academic qualifications required vary, with a relevant master's degree often mentioned in the higher-paid and more senior roles.
Salary
SREs are currently highly sought after, as most companies now realize the massive importance of keeping their sites always running as smoothly as possible. There is a thriving jobs market currently, and this looks to continue in the future.
Salaries for SREs can range from just over $80,000 to around $200,000 for the most senior positions. The average at the time of writing is approximately $100,000 and many of these roles have additional incentives such as bonuses or commission.
The next step
The next step depends on existing qualifications and experience. Those that are ready to move straight into this role can jump straight to the job market to find a specific position that meets their salary requirements and other needs.
However, both new and experienced SREs may require more education before taking on a job role. For example, they may take a software engineering course that builds up their knowledge in this area to the right level to apply for a senior position.
All prospective and established SREs should start the process of job hunting by being honest about their current skills and experience. They can then explore the different methods of gaining skills and experience in the areas they lack. This type of role is worth investing time and energy in, as it is set to grow as website reliability becomes an even more important issue for companies all over the planet.