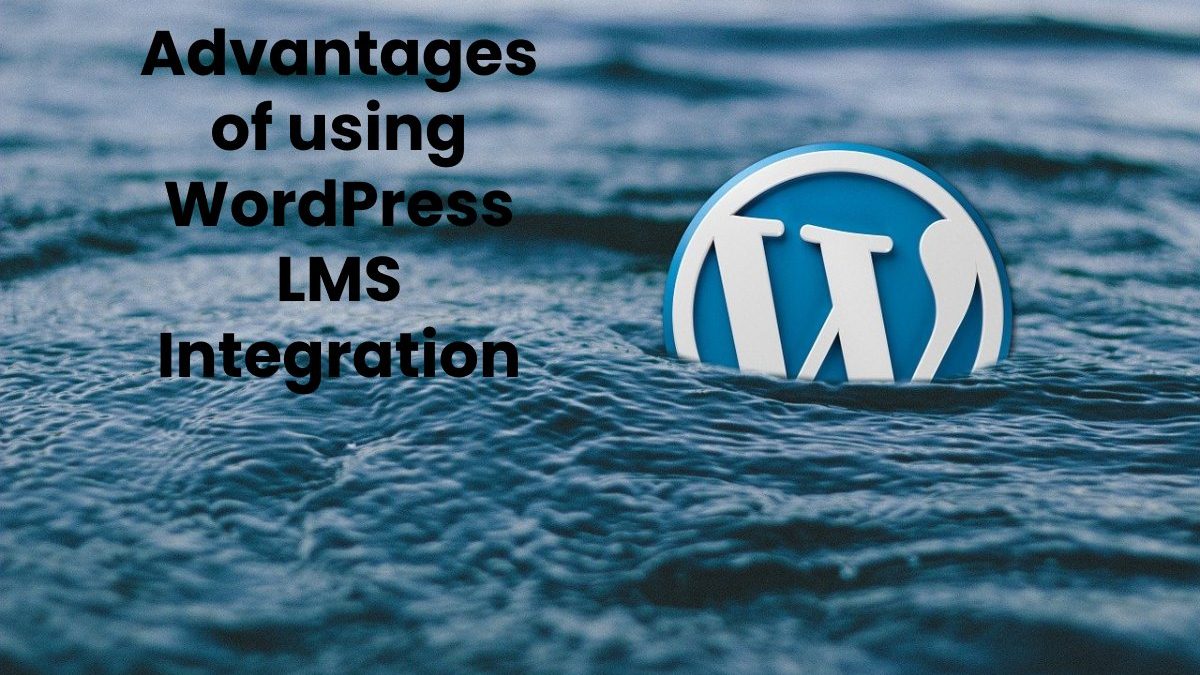 WordPress LMS Integration
When it comes to publishing blogs, making company websites, and even creating university and college websites, WordPress is a go-to platform. In addition to its extensive range of applications, WordPress can significantly benefit you, especially if you plan to provide online learning courses. This is made possible by building an eLearning website and making your knowledge available to more people. Your website will be feature-rich because of the freedom WordPress gives you to design and build your site.
WordPress has become so popular because it offers many useful options. It allows you to develop different kinds of websites. WordPress Agencies for Development feel that professional WordPress LMS plugin software should be your first port of call if you want to create an eLearning website or need a full-fledged learning management system.
As a result, we'll examine the main advantages of integrating an LMS with WordPress in today's article. But first, let us understand – how can WordPress be utilized as a learning management system and a content management system at the same time.
There are many benefits to using WordPress as a content management system (CMS). This is the ideal platform for any serious business that wishes to organize and publish its content quickly.
On the other hand, LMSs are a specific sort of software created to meet the demands of eLearning. Using an LMS to create a course structure that includes lessons, modules, tasks, and assessments of your content is possible.  Your online courses can be created and sold with the help of software like this one. When it comes to administering and tracking learners that join for your online training, most WordPress development firms believe that LMS software is a massive benefit to the process.
However, combining CMS and LMS may make a simple WordPress installation an effective and interesting online course. The WordPress LMS plugins are simple to use and offer a wide range of useful features that can improve your eLearning campaign.
Below are the advantages of using WordPress LMS integration:
Control:
WordPress LMS plugins give you complete ownership and control of the platform. You won't have to rely on a third party as much. You can set your security policies. Learner data is accessible directly from the user's profile, and you may backup course content and discussion threads. It's possible to discover WordPress developers that can help you with any adjustments or integrations you may need to make to the plugin code.
Search Engine Friendly:
It is impossible to overestimate the importance of optimizing your website for traffic generation. You'll get the maximum conversion rate if your website ranks well in search engine results. WordPress is the only content management system that is SEO-friendly. While building a WordPress website, you can also use SEO plugins to increase your site's visibility. Another significant benefit is the ease with which you can construct meta tags, site names, and descriptions with a WordPress LMS integration. It's a quick and painless process that takes a few minutes. However, the advantages that this might have for your website are indisputable.
Easy-To-Use Admin Panel:
Compared to other solutions, such as LMSs, WordPress has a user-friendly backend with fewer settings. Unnecessary features jam up many of the more advanced learning management systems on the market. Keep in mind that the more expensive solutions offer sophisticated features that you as a consumer would never use. Thankfully, the entire learning curve does not need to be experienced with a custom LMS integration with WordPress. You won't have trouble using your eLearning website to its maximum potential because it is simple to comprehend the ever-expanding list of functions.
Earn Profit:
You can sell courses online, host webinars, and offer subscription-based access to digital content if you use a WordPress LMS integration. Adding an eCommerce plugin to your WordPress site can help you make money from your efforts. Selling your content online is an excellent approach to making money for your website and business. Plugins for eCommerce are supported by the vast majority of popular WordPress themes.
Conclusion
WordPress is a massive platform that opens up a plethora of eLearning-related opportunities for you. You can utilize WordPress LMS plugins and bespoke online learning site development to meet your learning management system demands in various ways. As a WordPress user, you have a wide range of options for creating a robust learning management system (LMS) for your website.